Description
GAZ-66 4x4 Russian camper trucks for sale. Buy a light Soviet army truck.
Light and easy. Engine type very similar to BRDM-2.
Czech classic car road-registration available.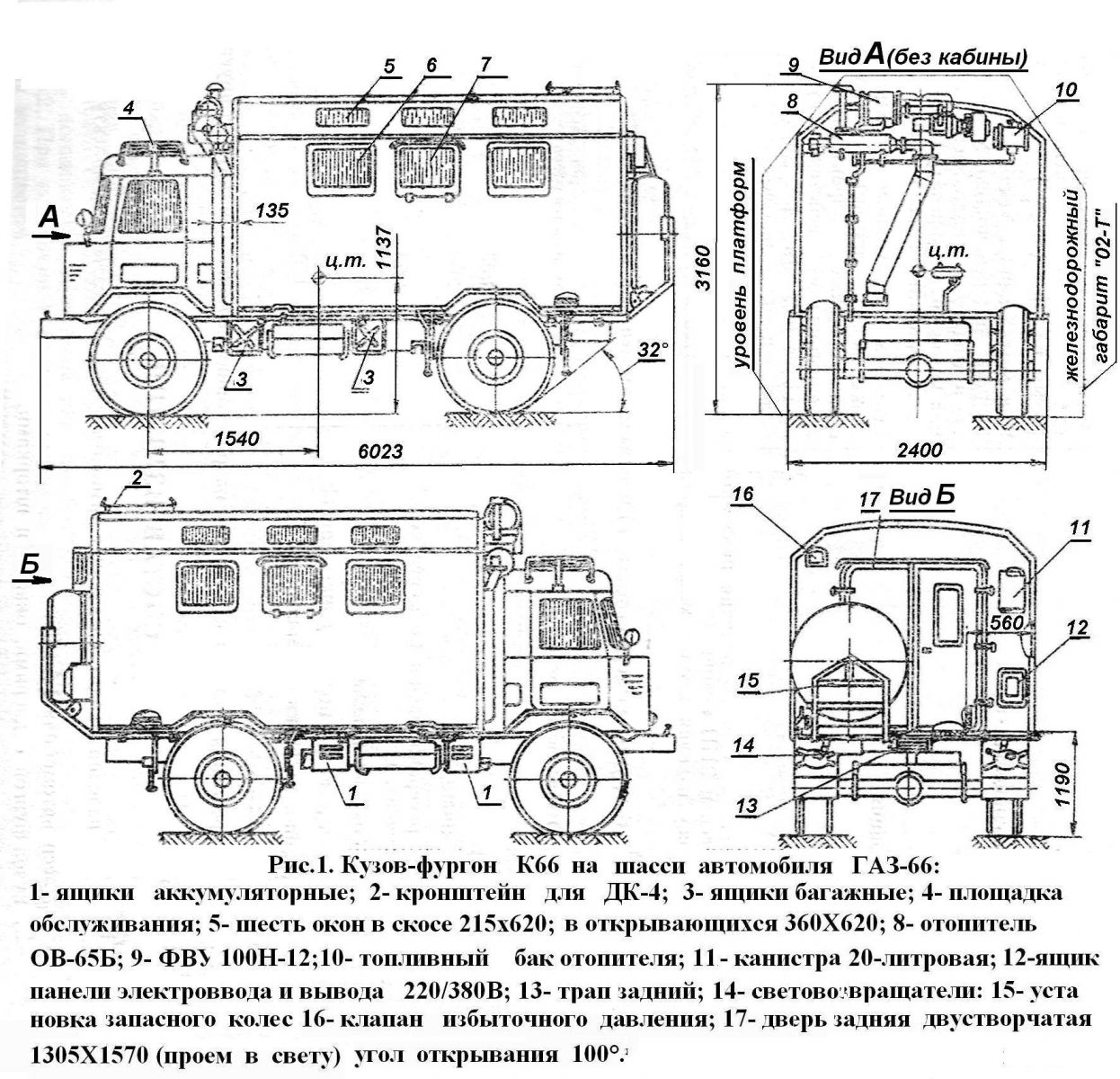 Larger GAZ-66 KUNG shelter: dimensions
The GAZ-66 (Russian ГАЗ-66) is an all-wheel-drive light truck of the Soviet / Russian vehicle manufacturer Gorkowski Awtomobilny Sawod (GAZ). This truck is used in many countries in the former Eastern Bloc. The vehicle is also nicknamed "schischiga" (шишига) and "schescherik" (шешерик). The occasionally used German transcription is GAS-66. GAZ-66 stands close to ZIL-131, to the URAL branch (375D, 4320) and to KAMAZ-4310.
Vehicle history

Propshaft and rear-axle with differential

The first efforts to replace the pre-war construction of the GAZ-63 were made in Gorki in the early 1960s. Through the unsuccessful intermediate step of the GAZ-62, of which only prototypes were built, the GAZ-66 was created, which had some major changes compared to its predecessor. Lowering the vehicle's centre of gravity and a wider track have improved the terrain properties. It was one of the first Soviet trucks with a V8 petrol engine and power steering. In addition, the spare wheel holder was placed behind the cab in order not to reduce the ground clearance of the vehicle with a spare wheel attached under the truck. The driver's cab can be folded forward completely for repairs in the engine compartment, which was rather unusual in the Soviet Union at the time. The first prototypes were assembled in November 1963, and series production started on July 1, 1964.
Vehicles manufactured until 1967 showed even smaller differences in the cab compared to the later examples. In 1969 the truck was awarded the State Seal of Quality of the USSR. In 1981, GAZ revised the truck's lighting system. In early 1985, the vehicles were modernized and equipped with a slightly stronger gasoline engine (now 120 HP instead of 115 HP).
The vehicle continued to be manufactured even after the collapse of the Soviet Union. From 1993 there were models with naturally aspirated and turbodiesel engines from GAZ's own production. Series production was officially discontinued on July 1, 1999 after 35 years, but even after that, even smaller quantities were made to order. A total of 965,941 GAZ-66 trucks were manufactured. The successor was the GAZ-3308.
The National People's Army of the GDR received the truck, but only a few were used for civil purposes, for example for drilling equipment. To date, the GAZ-66 is used in various armies in Eastern Europe. In addition, the vehicle, which is occasionally compared to the German Unimog, is also used in truck trials or for classic car enthusiasts.
Technical specifications

For the basic model GAZ-66 (GAZ-66-01). The data may differ slightly for other model variants and superstructures.
Engine: V8 petrol engine
Engine type: ZMZ-66
Power: 115 hp (85 kW)
maximum torque: 284 Nm
Displacement: 4254 cm³
Tank capacity: 2 × 105 l
Consumption: 24 l / 100 km
Range: 875 km
Transmission: Manual four-speed manual transmission, two-stage off-road reduction
Top speed: 90 km / h
maximum negotiable slope: 30 °
Wading depth: 1 m
Drive formula: 4 × 4
Tyres: 12.00 R18
Dimensions and weights
Length: 5655 mm
Width: 2322 mm
Height: 2440 mm above the cabin
Wheelbase: 3300 mm
Front track: 1800 mm
Rear track width: 1750 mm
Ground clearance: 315 mm
Turning circle: 19 m
Tire size: 12.00-18 "
Empty weight: 3470 kg
permissible total weight: 5800 kg
Payload: 2000 kg
permissible trailer load: 2000 kg